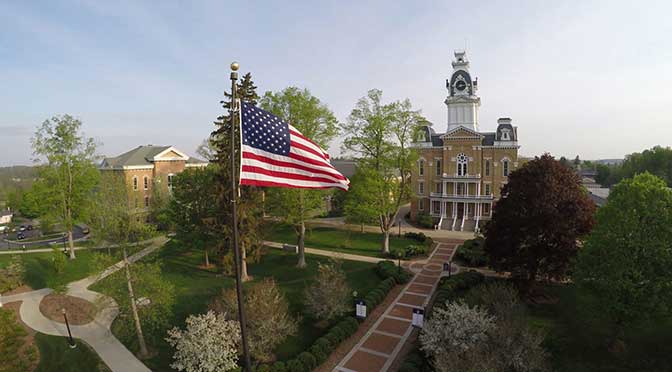 The following, How Intelligence Works (When It Does) by Herbert E. Meyer, is adapted from a speech delivered on February 15, 2017, at a Hillsdale College National Leadership Seminar in Phoenix, Arizona.
In the intelligence business, just as in scientific research, a thesis sometimes turns out to be wrong. The collectors can't find what you want, because it isn't there. When this happens—and it happens to even the best scientists and intelligence officials—you must abandon your flawed thesis and re-think the issue. If you refuse to do this, you're like a scientist who continues to insist that the Earth is flat—or a president who continues to insist that ISIS is like a "junior varsity" team.
When the collectors have done their work—when they've told the analysts what they want to know—the intelligence process shifts from gathering information to creating insight. It's the difference between shopping for food in the supermarket and actually cooking dinner.
Insight is the product of knowledge, experience, and, above all, good judgment. You cannot say something insightful, or even something intelligent, on a subject or issue about which you don't know anything. So the most senior intelligence analysts must be among the world's most knowledgeable individuals in their fields of expertise—the Mideast, Russia, China, nuclear weapons, economic development, etc. And they must have that one elusive and unquantifiable skill that so often brings success in every venture: the ability to spot a pattern with the fewest possible facts—the ability to look at what's known and combine this with their own knowledge, experience, and good judgment, to come up with a new idea or insight. This is the skill we see in great scientists like Albert Einstein, in great entrepreneurs like Steve Jobs, and in great intelligence chiefs like Bill Casey.
This is Part Three of a multi-part series. Keep watch for the next installment!
Herbert E. Meyer, founder and president of Storm King Press, served during the Reagan Administration as Special Assistant to the Director of Central Intelligence and Vice Chairman of the CIA's National Intelligence Council. A recipient of the U.S. National Intelligence Distinguished Service Medal, his articles and essays on intelligence have been published in several major newspapers, including The Wall Street Journal. He is the author of several books, including Real-World Intelligence and Hard Thinking; two eBooks, How to Analyze Information and The Cure for Poverty; and a recent booklet, Why is the World So Dangerous.
Reprinted by permission from Imprimis, a publication of Hillsdale College.