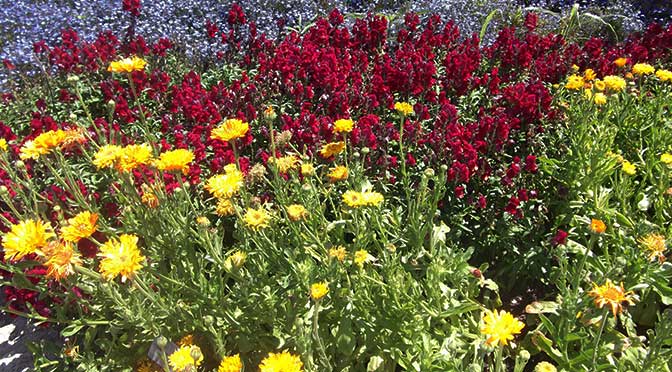 I have interacted with all kinds of people since I gave my heart to Christ. I have been exposed to many thoughts, ideas, and actions by both those inside and outside the church. I have been blessed (as well as cursed) for my stand with the truth of God's Word – by both those inside and outside the church. I know many who follow Jesus that have experienced the same thing.
Interacting With Others
My involvement in online chats and forums has been a blessing over the years and has helped me tremendously. I gain new perspectives, get to hear different points of view, and, most importantly, get to proclaim the Word of God to others who might not ever hear it. I am often challenged by both those inside and outside the church – people who not only openly oppose Christ, but sometimes by those who claim to follow the same Lord that I follow. This is nothing new, and it happens to nearly all of us in one form or another.
Matthew 5:43-48
You have heard that it was said, 'You shall love your neighbor and hate your enemy.'  But I say to you, love your enemies, bless those who curse you, do good to those who hate you, and pray for those who spitefully use you and persecute you,  that you may be sons of your Father in heaven; for He makes His sun rise on the evil and on the good, and sends rain on the just and on the unjust.  For if you love those who love you, what reward have you? Do not even the tax collectors do the same?  And if you greet your brethren only, what do you do more than others? Do not even the tax collectors do so?  Therefore you shall be perfect, just as your Father in heaven is perfect.  (NKJV)
Standing for the truth of God's Word is what we are called to do, and those who reject or misunderstand His Word need to be corrected. We are all expected by Christ to acknowledge Him openly and publicly, unashamedly associating ourselves with the rejection He experienced when He proclaimed the truth. That being understood, I sense the Holy Spirit speaking rebuke, correction, and instruction to each of us (me included) as we interact with others – both those inside and outside the church.
Scorched By Hearts On Fire
Our zeal for the truth should never be used as a club against anyone(both those inside and outside the church) who think differently than we do. I have labeled people as a heretic, a blasphemer, and a false teacher, and while what I've claimed may be true it is the heart attitude I've displayed which grieves the Spirit of God. I see that the people of God (me included) can tend to become exclusive, harsh, and judgmental of those who disagree with them, both inside and outside the church. I was rebuked by the Lord for that kind of behavior and I want to encourage each of you to deal with it, immediately.
Why do we become harsh with both those inside and outside the church? We are irritated at error. We are annoyed with unbelief. We are outraged at the blatant ungodliness around us – and rightfully so. Yet, for all that, we are called to walk in love.
Have we encountered someone in error? If so, then we need to approach them in love. We are in error at times ourselves, so we need to extend some patience and pray for them. It is the Spirit alone Who reveals the truth of God to the human heart, and no amount of sharing, posturing or ranting on our part will change their minds.
Do we interact with those in unbelief? If so, then we need to share the truth of God's Word with them in love. Who is it that can change the heart through the gift of repentance? Surely it isn't you or me! That repentance can only come from the Lord – the same One those people so desperately need.
Are we outraged at the increasing ungodliness around us? If so, we need to respond to those people in love. We need to show those people compassion, patience, and truth. They experience hostility and aggression every day of their lives, and we can show them a better way.
We are faced with a very real danger my brothers and sisters. That danger is that if we aren't careful we can become embittered, which is what Jesus specifically warned against. The only effective response we can have is to walk in the fruit of the Spirit.
The condition of another's soul is not our responsibility, it is the Lord's. Our responsibility is to be sure we share the truth of His Word without becoming a stumbling block to those who may be seeking Christ – both those inside and outside the church.