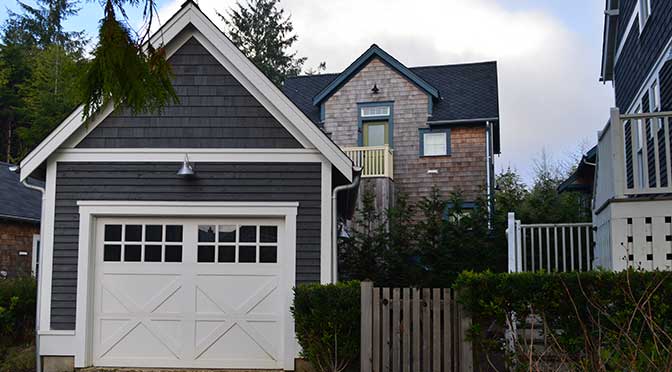 There is a reason that God denotes the difference between wisdom and knowledge in His Word. While we may not grasp the implications, God understands the importance of balancing knowledge with truth – His truth. By ignoring the fact that there is a difference between wisdom and knowledge people can, and often do, face disastrous consequences!
A Historical Application
God had called the nation of Israel out from Egyptian slavery, displaying His power and foresight in miraculous ways through the leadership of a man named Moses. After traveling through the desert, the children of Israel were instructed by God to build a temporary sanctuary, or tabernacle, as the tangible meeting place of God among the people. God, through Moses, pointed out the difference between wisdom and knowledge and recognized that difference in others.
Ex 35:30-33
And Moses said to the children of Israel, "See, the Lord has called by name Bezalel the son of Uri, the son of Hur, of the tribe of Judah; 31 and He has filled him with the Spirit of God, in wisdom and understanding, in knowledge and all manner of workmanship, 32 to design artistic works, to work in gold and silver and bronze, 33 in cutting jewels for setting, in carving wood, and to work in all manner of artistic workmanship.  (NKJV)
Did you notice how Moses (the writer of the Pentateuch) identified the difference between wisdom and knowledge in the men God had called to build the tabernacle? God provided the blueprint through descriptions given to Moses, and these men made sure that what they built what was as it was described. The knowledge of how to do the tasks was already there, but it required the wisdom of God (verse31-32) to take those descriptions and 'flesh them out.'
Those men were filled with God's wisdom – not to rely on their craftsmanship, but to rely upon the Spirit of God to work through them in keeping the finished product in line with what Moses had instructed.  These men already knew how to work with precious metals, jewelry, and cloth; what they needed was the wisdom of God to make sure things were done according to the instructions of the Lord. They needed His inspiration and relied upon the Spirit of God to guide them (wisdom) to put into practice the skills they already possessed (knowledge).
Does that seem a bit far-fetched? It isn't far-fetched because we can see the same thing happening today all around us.
A Practical, Current Application
Job 15:2-3
Should a wise man answer with empty knowledge, and fill himself with the east wind? 3 Should he reason with unprofitable talk, or by speeches with which he can do no good? (NKJV)
That sounds a lot like the political discourse we seem to be caught up in these days, doesn't it? Politicians making statements just because they sound good, or making promises they can't keep because they don't know all the facts. Activists protesting issues they don't fully comprehend because they have a particular viewpoint they stick to, regardless of the facts. Christians can make similar statements about what they believe. They may be sincere, but frequently those statements are merely personal opinions and have little – or nothing – to do with the truth of God's Word.
Wisdom: Connected To God's Leading
What makes someone wise? Does it have to do with how old you are? What about someone's education? If these things don't make someone wise, then what does?
There is a difference between wisdom and knowledge, and it's a fact that wisdom doesn't really have anything to do with age or education. There are plenty of elderly or educated people walking around, and they may have a good deal of knowledge, but they aren't very wise. So then, if it isn't education then what can we do to become wise? We can submit ourselves to God and His Word.
Prov 9:10
The fear of the Lord is the beginning of wisdom, and the knowledge of the Holy One is understanding. (NKJV)
Why does the writer state that "the fear of the Lord" is only the "beginning" of wisdom? Why not state that it is wisdom itself? The answer is that those who fear the Lord seek Him throughout their lives. The writer understands the difference between wisdom and knowledge, and so do the sheep who follow the Shepherd. They continuously ask Him for provision, guidance, and protection. They are not stupid. They already know how to do things (knowledge), but they also understand that just because you can do something it doesn't mean that you should do it. They have submitted their own will to the One Who made them, and they become as sheep for the Good Shepherd to lead.
John 10:14-16
I am the good shepherd, and I know My sheep, and am known by My own.  15 As the Father knows Me, even so I know the Father, and I lay down My life for the sheep.  16 And other sheep I have which are not of this fold; them also I must bring, and they will hear My voice, and there will be one flock and one shepherd. (NKJV)
This isn't a new concept. God called His people sheep. David called himself a sheep.  Jesus calls His followers sheep. Why? Because sheep are led, not driven. They follow their shepherd because they know Him, and trust Him. It's not a one-time prayer – it's a lifestyle.
That's why "the fear of the Lord is the beginning of wisdom." While it may not sound like a big deal, it is the most important aspect of what differentiates knowledge from wisdom!
This is Part Two of a multi-part series. Keep watch for the next installment!