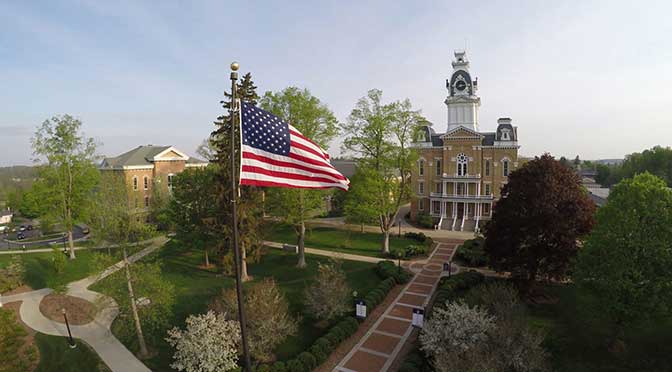 The following, How Intelligence Works (When It Does) by Herbert E. Meyer, is adapted from a speech delivered on February 15, 2017, at a Hillsdale College National Leadership Seminar in Phoenix, Arizona.
We are still in the early days of the Trump administration, but to borrow an overused Washington cliché, we should be cautiously optimistic about the future of our intelligence service. Neither Director of National Intelligence Dan Coats nor Director of Central Intelligence Mike Pompeo are professional bureaucrats. They've built their careers on substance rather than on management. Each of them has proven he can talk about the key issues that confront us with an impressive level of personal knowledge and insight. Each is capable of actually doing intelligence rather than merely overseeing it.
This will require restoring the correct balance between collection and analysis. Obviously, collecting information is crucially important work. Collecting information through technology—satellites, intercepts, and so forth—is intense to the point of exhaustion. Collecting information through espionage is dangerous and sometimes fatal. All of us owe these collectors a huge debt of gratitude. What they need now is guidance from the top—a clear sense of what to look for, rather than just being told to sweep in whatever information they can in hopes it will prove useful.
Turning this raw material into first-rate intelligence will require the active participation of our country's best geo-strategic experts in think tanks, universities, corporations, and increasingly the blogosphere. Directors Coats and Pompeo should recruit the ones they can, and be in close touch with the others. This doesn't mean agreeing with everything these experts say and write. It means listening to them and blending their information and insights with what's been gathered covertly, in order to reach the clearest, most accurate conclusions about what's happening now and what's likely to happen in the future.
Finally, Coats and Pompeo will need to do the one thing their recent predecessors didn't do, either because they didn't recognize the need to do it or didn't have the ability. They will need to set aside time—quite a bit of time—to sit quietly in their offices and think. Their objective must be to paint an accurate picture of what's going on in the world and of what's likely to happen in the future. If they can do this, President Trump and his national security team will have what they need to see America safely through today's global turbulence: radar.
Herbert E. Meyer, founder and president of Storm King Press, served during the Reagan Administration as Special Assistant to the Director of Central Intelligence and Vice Chairman of the CIA's National Intelligence Council. A recipient of the U.S. National Intelligence Distinguished Service Medal, his articles and essays on intelligence have been published in several major newspapers, including The Wall Street Journal. He is the author of several books, including Real-World Intelligence and Hard Thinking; two eBooks, How to Analyze Information and The Cure for Poverty; and a recent booklet, Why is the World So Dangerous.
Reprinted by permission from Imprimis, a publication of Hillsdale College.