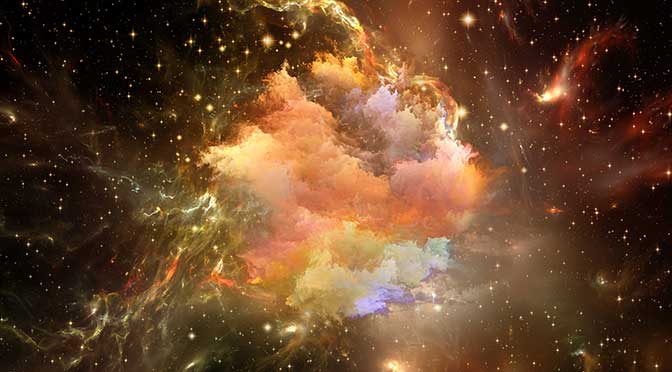 "What will you be doing 100 years from now?" How you answer that question will tell a lot about what motivates you.
Planning for the Future?
What will you be doing 100 years from now? Atheists will answer, "Nothing, because I'll be dead." Their answer shows a heart devoid of any hope for their personal future. They focus on the here-and-now, because (according to them) this life is all there is. They may be nice people, but they believe that ultimately their lives will account for nothing. That's depressing.
What will you be doing 100 years from now? Religious people will give you a lot of different answers, but are they really different? Nearly all religions (including Christianity) teach the same basic ideas; be good, do good, hope for good, and yet the best they (except Christians) can offer is a vague promise of something better to come. A promise is great – as long as that promise is given by someone who can't lie to you, or deceive you, or be deceived themselves. That's uncertain.
What will you be doing 100 years from now? Most Christians will answer, "I have no idea, other than I'll be with the Lord." Christians (at least those in the west) are too preoccupied with the tasks of daily living to give it much thought. The responsibilities of jobs, family, friends, pastimes, and even church-related duties act like a siphon of their time and talents. As a result, they don't know much about the Lord and the Word, and that ignorance keeps them from understanding the meaning of life. Not understanding the meaning of daily activities, but the meaning of life itself. That's wasteful.
Wake, Work, Sleep, Wake, Work, Sleep…
Why is that wasteful? It's wasteful because what we do 100 years from now will be determined by what we do now. If we go through our daily grind because we think it's just something we have to go through, then we may (or may not) simply get through it. But if we go through our daily grind because we offer our lives to Christ, and follow His leading in doing what we do, it's so much more!
Colossians 3:23-24
And whatever you do, do it heartily, as to the Lord and not to men, knowing that from the Lord you will receive the reward of the inheritance; for you serve the Lord Christ. (NKJV)
The simple fact is that what we do 100 years from now is greatly affected by our heart attitude! If we seek Jesus through His Word and prayer and stay close to Christ by following His leading, we will receive rewards for whatever we do. From wiping a baby's bottom to managing a Fortune 500 company, our station in Christ's kingdom is determined by our faithfulness in the here and now. It isn't the job, it's the attitude behind it.
Jesus spoke about the attitude of heart in the Parable of the Talents. In that story, He seemed to emphasize the why of doing something as much as what was done. Now is a great time to look inward.
Eternity Lasts a Long, Long Time
Another thing to think about is this; eternity is forever. Our faithfulness in doing our best has everlasting rewards – or losses. The things we do with the right motive will be blessed, and the things we do for the wrong motive will be burned up – a loss.
1 Corinthians 3:11-15
For no other foundation can anyone lay than that which is laid, which is Jesus Christ. Now if anyone builds on this foundation with gold, silver, precious stones, wood, hay, straw, each one's work will become clear; for the Day will declare it, because it will be revealed by fire; and the fire will test each one's work, of what sort it is. If anyone's work which he has built on it endures, he will receive a reward. If anyone's work is burned, he will suffer loss; but he himself will be saved, yet so as through fire.  (NKJV)
It's not just about 100 years from now – it's about 100 BILLION years from now. Keep it in perspective! It's that perspective, my friends, that makes it even more crucial that we ask;
"What will you be doing 100 years from now?"